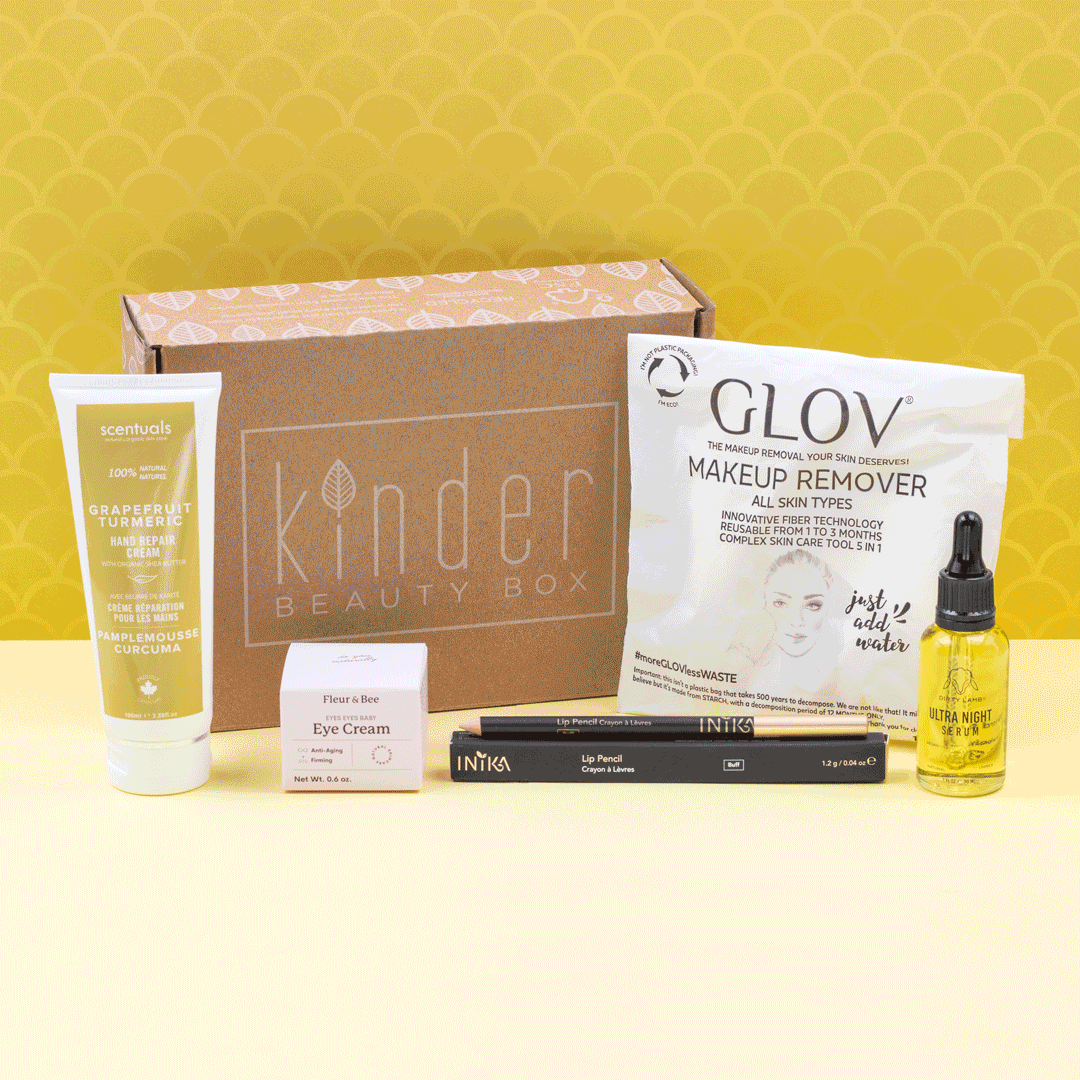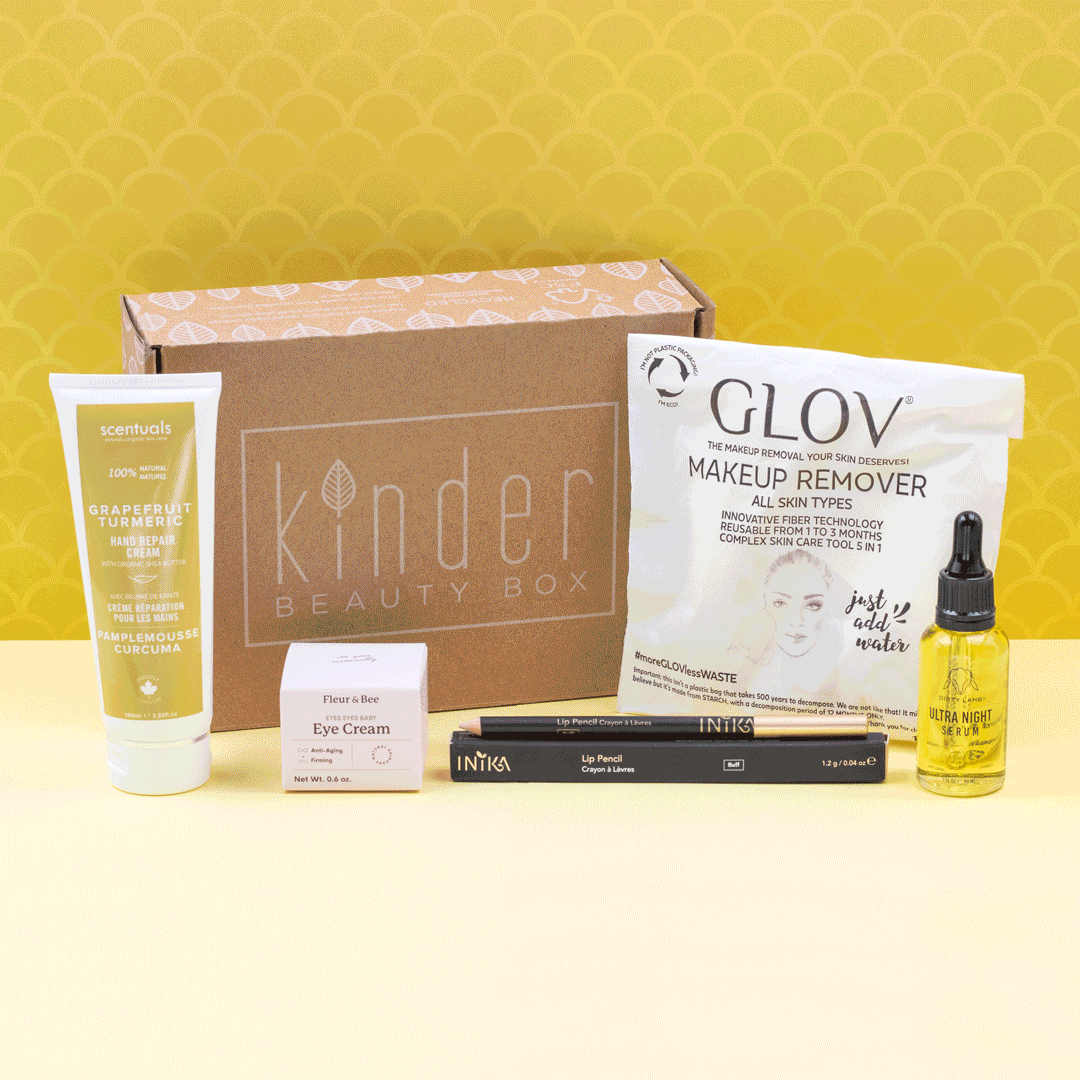 What's in Your
Kinder Faves Box?
It's called the "Faves" box for a reason and it's the first box you get when you sign up for a Kinder Beauty subscription! Packed with some of our all-time favorite products we've come across and worth more than $117 (yours for as little as $23), the Kinder Faves Box is the perfect introduction to what you can expect with your subscription.
Dirty Lamb: Ultra Night Serum
Your older family members may have insisted on a nightly cold cream, but we upgraded to a night serum that is cleaner, kinder, and smells a whole lot better. With calming notes of lavender, ylang ylang, and orange oils, Dirty Lamb's high antioxidant blend of fatty acids will help your skin stay hydrated every night with a few simple drops.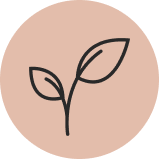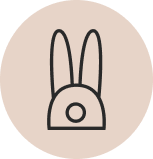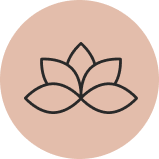 Fleur & Bee: eyes eyes baby: Anti-Aging Eye Cream
We all love a great statement bag, as long as it sits on our shoulders, not under our eyes. Whether we were up all night binging just one more episode of our favorite show or consoling a newborn, we all have our reasons to have a great eye cream on hand, and this is Kinder Beauty's favorite affordable eye cream. Use this eye cream to reduce the appearance of wrinkles, bags, and puffiness with a formula made with vitamin B3, caffeine, peptides, vitamin E, and squalane to nourish and hydrate the most delicate skin on your face.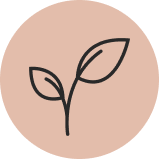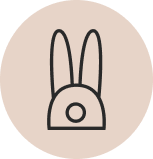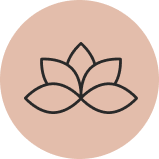 GLOV: On The Go (Eco Packaging)
Say goodbye to harsh makeup removers and scrubbing your poor skin until every layer of your full coverage look comes off. With this glove, you can be kind to the planet, your skin, and your wallet as this glove will last you for months! Watch your most budge-proof makeup come off with just water and save the hassle, and the waste, of buying makeup remover wipes.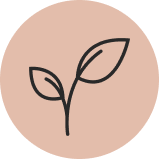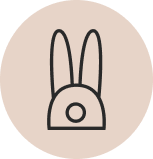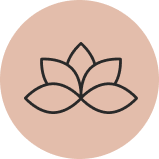 Scentuals: Grapefruit Turmeric Hand Repair Cream
If hand cream wasn't already in your skincare routine, it is now after 2020. Scentual's hand cream applies thick, but is fast-absorbing. The formula is enriched with organic argan oil, sweet almond oil, shea butter, cocoa butter, and aloe, and is a godsend for restoring dry, chapped hands after a long day of using hand sanitizer or braving the elements. You're going to want a tube in every room of your house.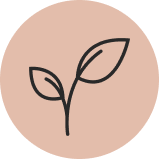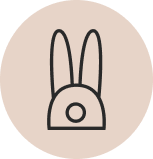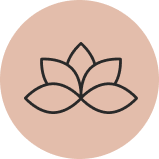 INIKA: Certified Organic Lip Pencil (Assorted Shades)
Formulated with cold-pressed botanical oils and plant waxes, these long-wearing pencils will help define your lips with an outer line while keeping your lipstick in place. Or, get creative! Wear it as a lip color all on its own to create a matte lip color, or blend it with an eye pencil to create a custom eyeliner shade.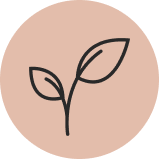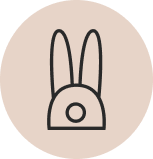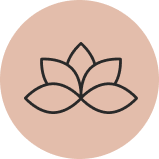 Get ALL of this for as little as $23 when you sign up for a subscription!