The KINDER beauty add-on shop
It's time to upgrade your order!
Want to upgrade your upcoming Kinder Beauty shipment?
Choose either add-on option below, or bundle and save!

Order today and your add-ons will ship out with your JUNE box
(Limited quantities available. Order while supplies last!)

DISCLAIMER: THESE MASKS ARE NOT MEDICAL GRADE - For use only in low or minimal risk patient isolation situations.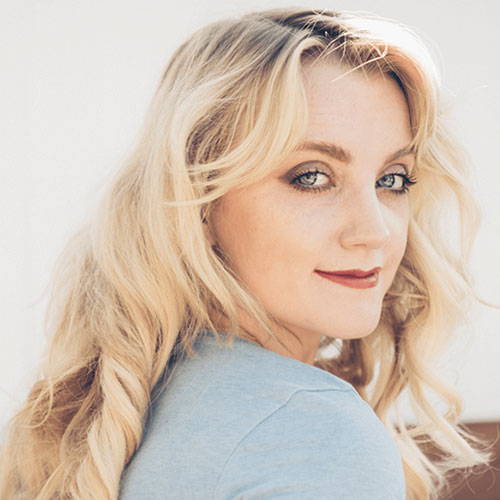 ❝If you're anything like me, the idea of receiving quality 100% vegan and cruelty-free beauty products at your doorstep each month sounds like a dream. I'm very passionate about animals and I also love makeup, and I do not believe that the two should intersect. I am so proud to have helped bring the Kinder Beauty Box to life!❞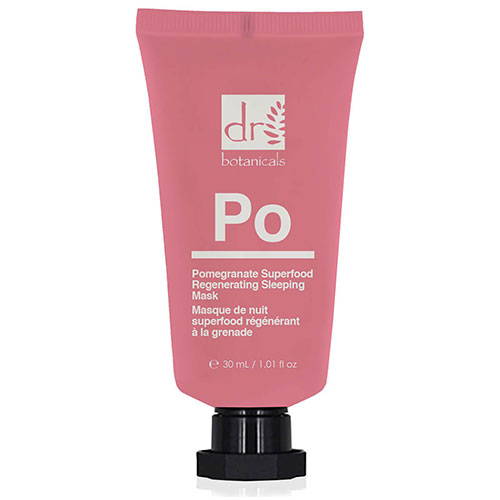 Dr. Botanicals Pomegranate Sleep Mask

Dr. Botanicals is a London-based brand that uses 100% natural ingredients in their skin care and body washing products. This sleeping mask is a perfect hydrating overnight treatment for thirsty dull skin. Among other things, it contains pomegranate, which is bursting with skin-healthy antioxidants.


Retail Value | $17.99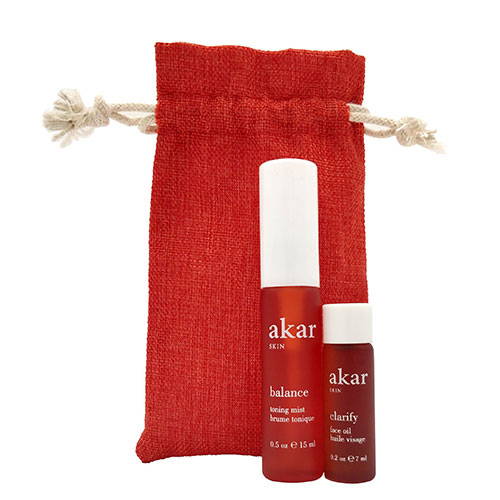 Akar Skin Mini Toner & Facial Oil

The essential combo for your daily skincare routine. Use the balancing toner to rejuvinate the skin using: rose, neroli, and vegan stem-cells derived from Saffron. Finish off with soothing blue tansy, chamomile, argan and safflower oils to clarify, balance sebum and calm inflammation.
Retail Value | $30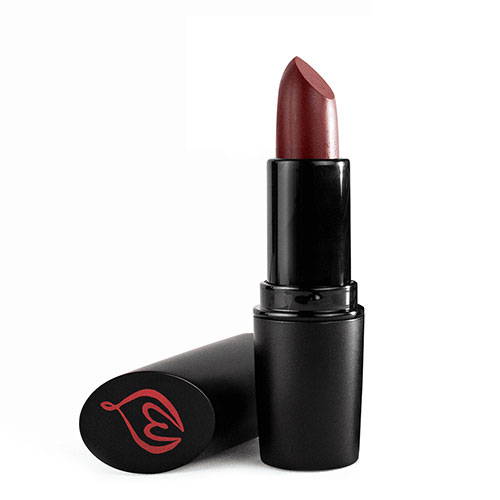 Folly Fire Full House (red lipstick)

Folly Fire's luxurious, buildable formula helps transform your lips into pout-perfect art, ready to slay any occasion. Apply lipstick from the center of your lips working your way to the corners. Repeat for an ultra-intense coverage.


Retail Value | $15.00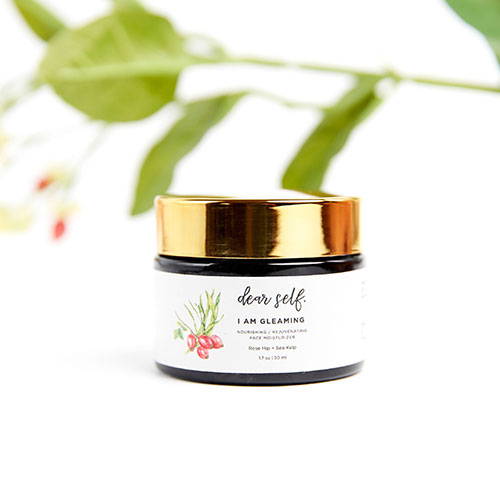 Dear Self "I Am Gleaming" Face Moisturizer

Soothe, firm, and heal the skin with this vitamin C, E and A enriched moisturizer. Provide a healthy glow all while layering on a host of anti-aging & anti-sun damaged super stars.


Retail Value | $29.50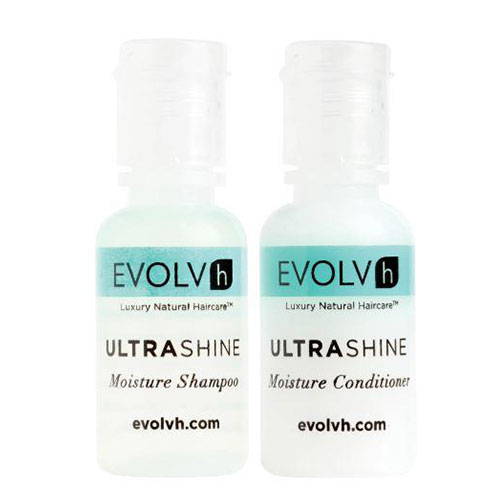 EVOLVh Shampoo & Conditioner (travel size)

This luxurious shampoo and conditioner duo visibly smooths, increases shine & elasticity while transforming texture to youthful softness and improving hair health. Ideal for all hair types, this beloved duo balances pH levels and includes amazing natural ingredients like wild pansy, sweet clover and apricot extracts plus amino and fatty acids which are essential for strong, silky, healthy hair.


Retail Value | $15.00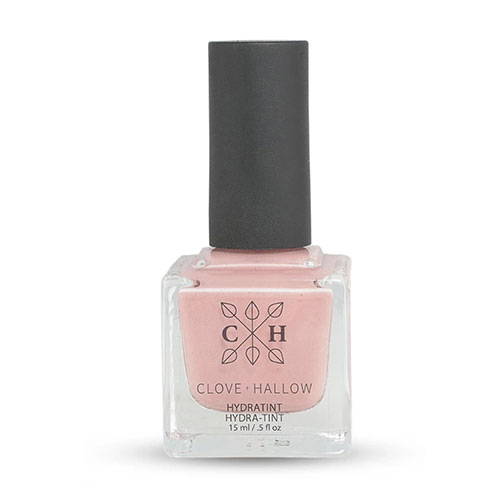 Clove + Hallow Hydratint Blush Serum

This water-based formula gives the skin a perfect satin finish flush that looks like real skin. This lightweight blush serum is infused with meadowfoam oil and hyaluronic acid.


Retail Value | $20.00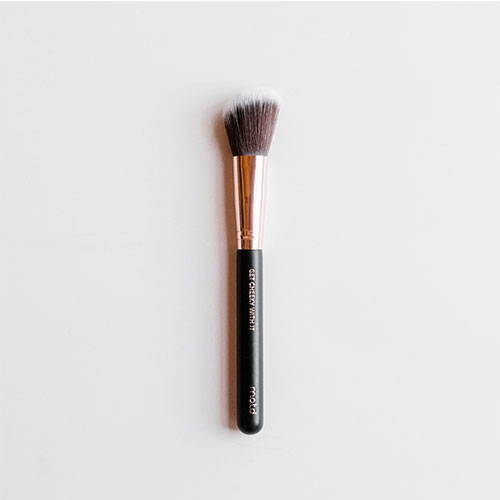 MOTD Cosmetics Get Cheeky With It Blush Brush

A high-performance cruelty-free vegan angled blush brush designed to apply a variety of blushes and bronzers.


Retail Value | $16.00
Total Retail Value: $143.49
Yours for: $38.00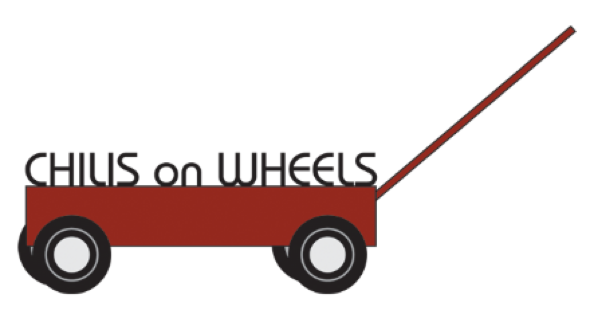 Chilis on Wheels is a non-profit that strives to make veganism accessible to communities in need through meal-shares, food demos, workshops, and other community support. Right now the group is focused on pandemic relief in three key areas of operation: NYC, Maui, and New England.
In NYC, the Chilis on Wheels team are delivering vegan groceries to families in need. They are serving approximately 160 families weekly, in all boroughs. They are also serving groceries to students in low-income school districts, Brownsville in Brooklyn, and Motts Haven in the Bronx. They also set up micro food pantry tables in neighborhoods like Bushwick, Flatbush, Crown-Heights, Sunnyside, and Queens; and they have a hot meal-share program targeting homeless and food-insecure individuals and families in Tompkins Square Park, Harlem, and Sunnyside Queens.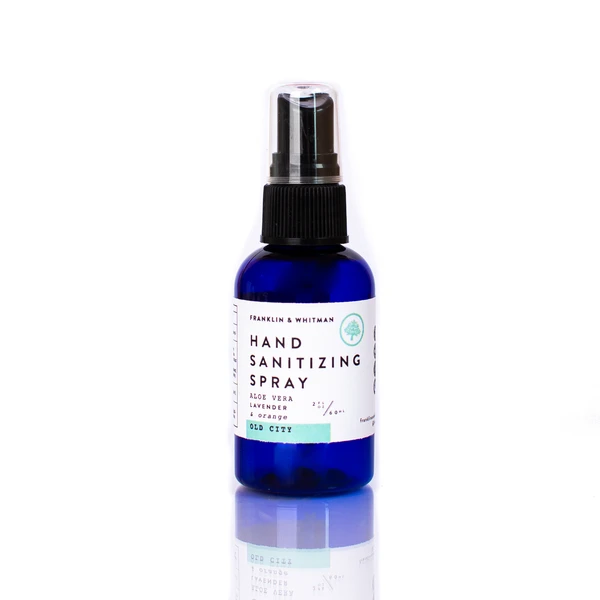 (2x) Franklin & Whitman Hand Sanitizing Spray (2 oz.)

This is the hand sanitizer spray you've been missing, and this bundle comes with not one, but TWO of these essential items. And thanks to the 70% isopropyl content (the CDC only looks for over 60%), this spray is a whopping 99.99% effective against most common germs. The formula feels pampering, too, featuring both vegetable glycerin and soothing aloe vera to keep your hands from drying out too much. Iconic beauty and self-care company Franklin & Whitman is one of our faves for a reason, and as soon as you (literally) get your hands on this glorious new addition to your hygiene regimen, you'll understand why.


Retail Value | $7.95 Each (Total $15.90)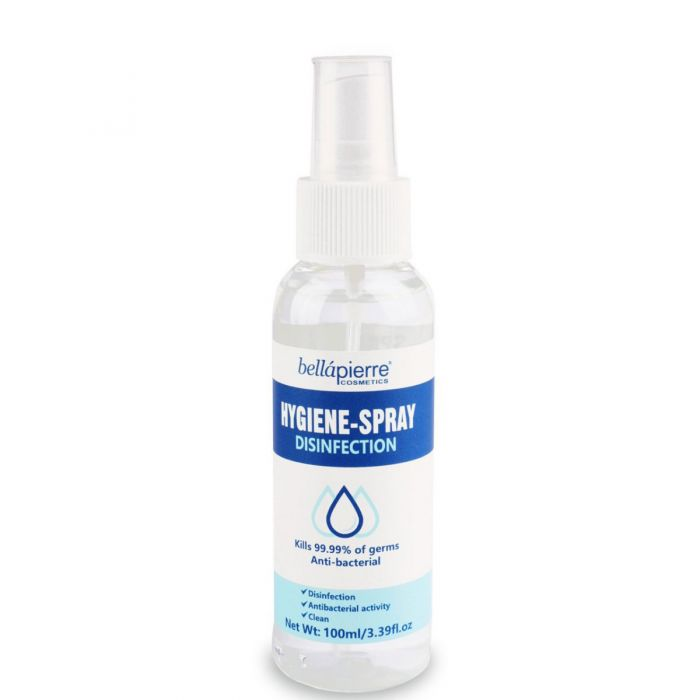 Bellapierre Cosmetics Disinfectant Spray

Bellapierre Wellness is making your dreams come true with this much-buzzed-about disinfectant spray, which kills a staggering 99.99% of bacteria! It's both a hygiene spray and a disinfectant, so use it on surfaces (we're talking keyboards, iPhones, doorknobs) or on your hands for a one-two punch. Carry this with you for all-day protection against those pesky germs, and feel extra confident when you go out into the world. With this in your pocket, no matter what surprise encounters come up throughout the day, you will know you will be protected. These days, with the world around us quickly changing, keep control of the things you can—and add this next-level hygiene spray to the top of that list.


Retail Value | $10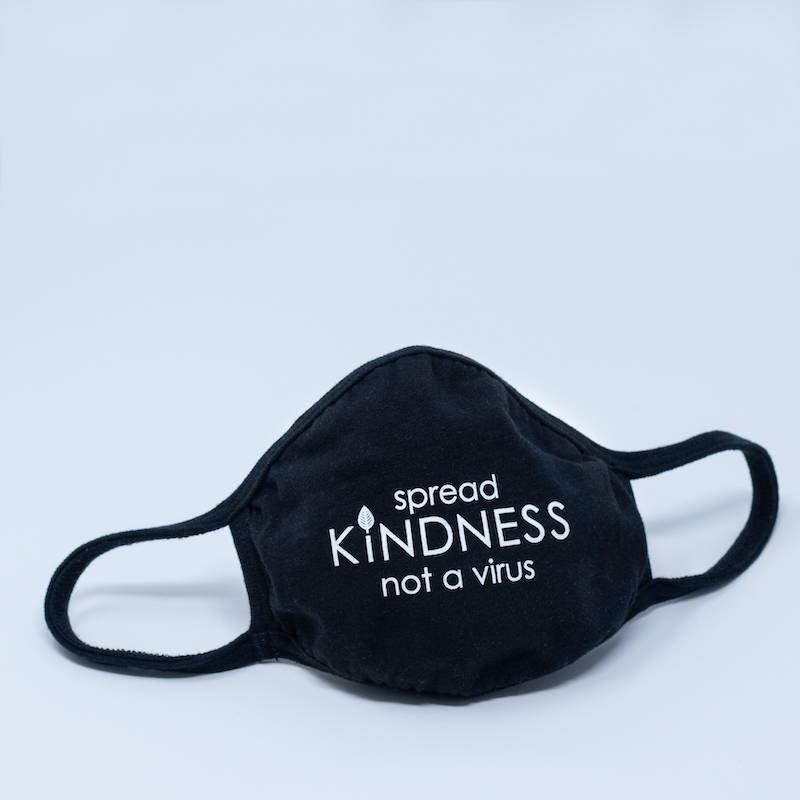 Kinder Beauties, you're in for a treat. This custom, washable, three-layer, 100% cotton facemask from Kinder Beauty pretty much sums up our feelings: "Spread kindness, not a virus." Also, this comfortable and chic mask includes a super-useful filter pocket, in case you want to upgrade to something even more protective (filter not included). Stay safe with this face covering and keep your spittles to yourself (nobody else wants 'em!), but keep spreading that beautiful kindness—it looks so good on you!


Retail Value | $15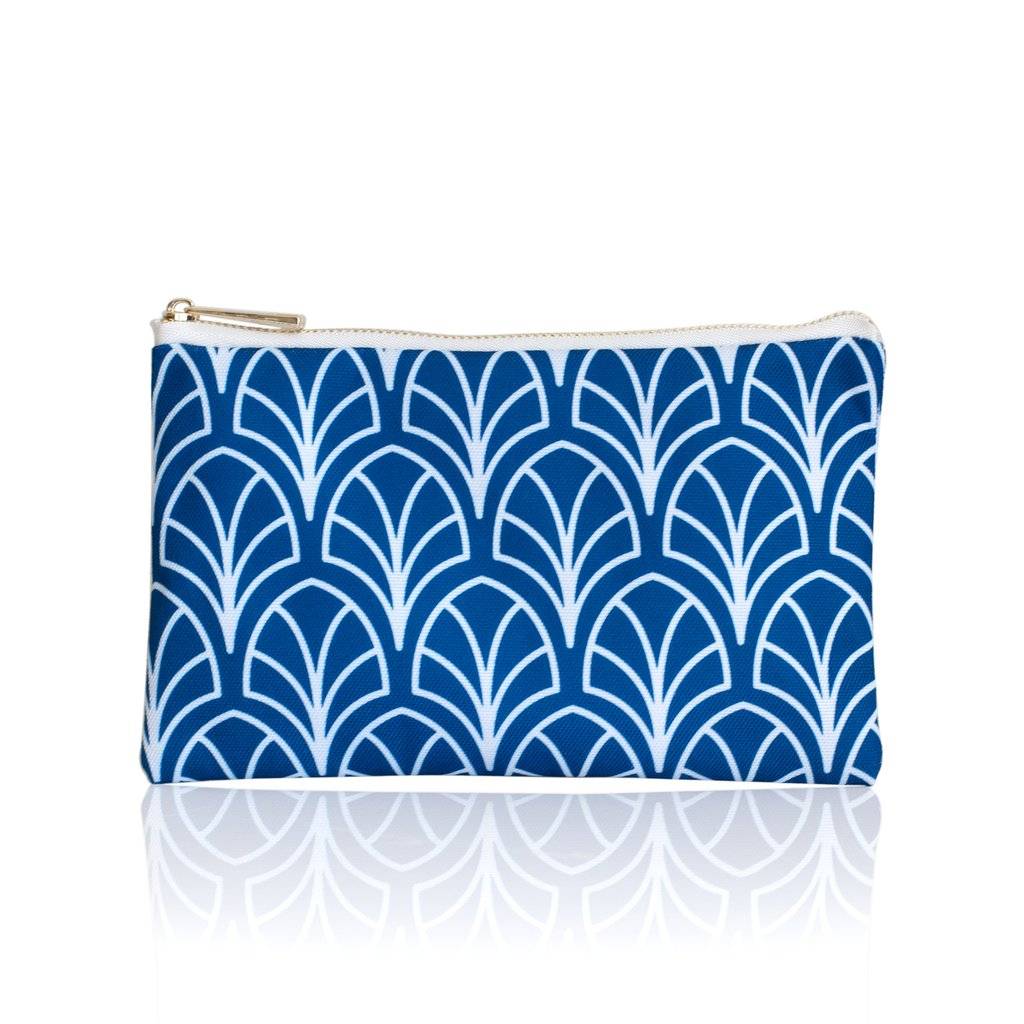 With all of the small items you carry with you throughout your day, it's easy for things to get lost in the abyss of your handbag. RuMe's Accessory Pocket keeps all of your essential items organized and in one spot. And lucky for you, all of the items in your Kinder Beauty Stay Safe collection will come tucked into this adorable, USA-made satchel—boasting a zipper closure so that you can stay organized. It's washable, too, so use it for years to come. This hip packaging will make your Stay Safe collection easy to grab, easy to use, and easy to find. Know what's important, and keep it zipped up.


Retail Value | $9.95