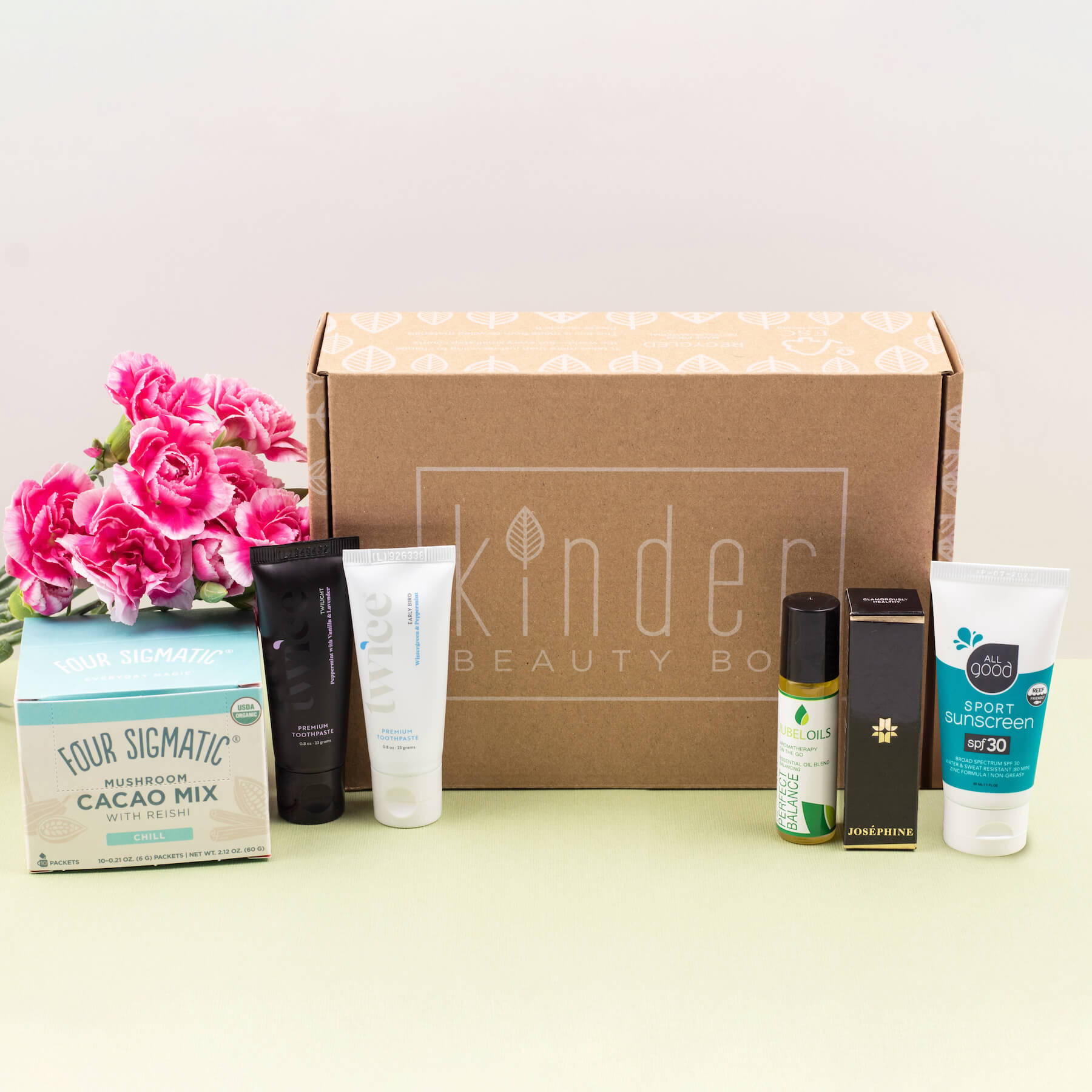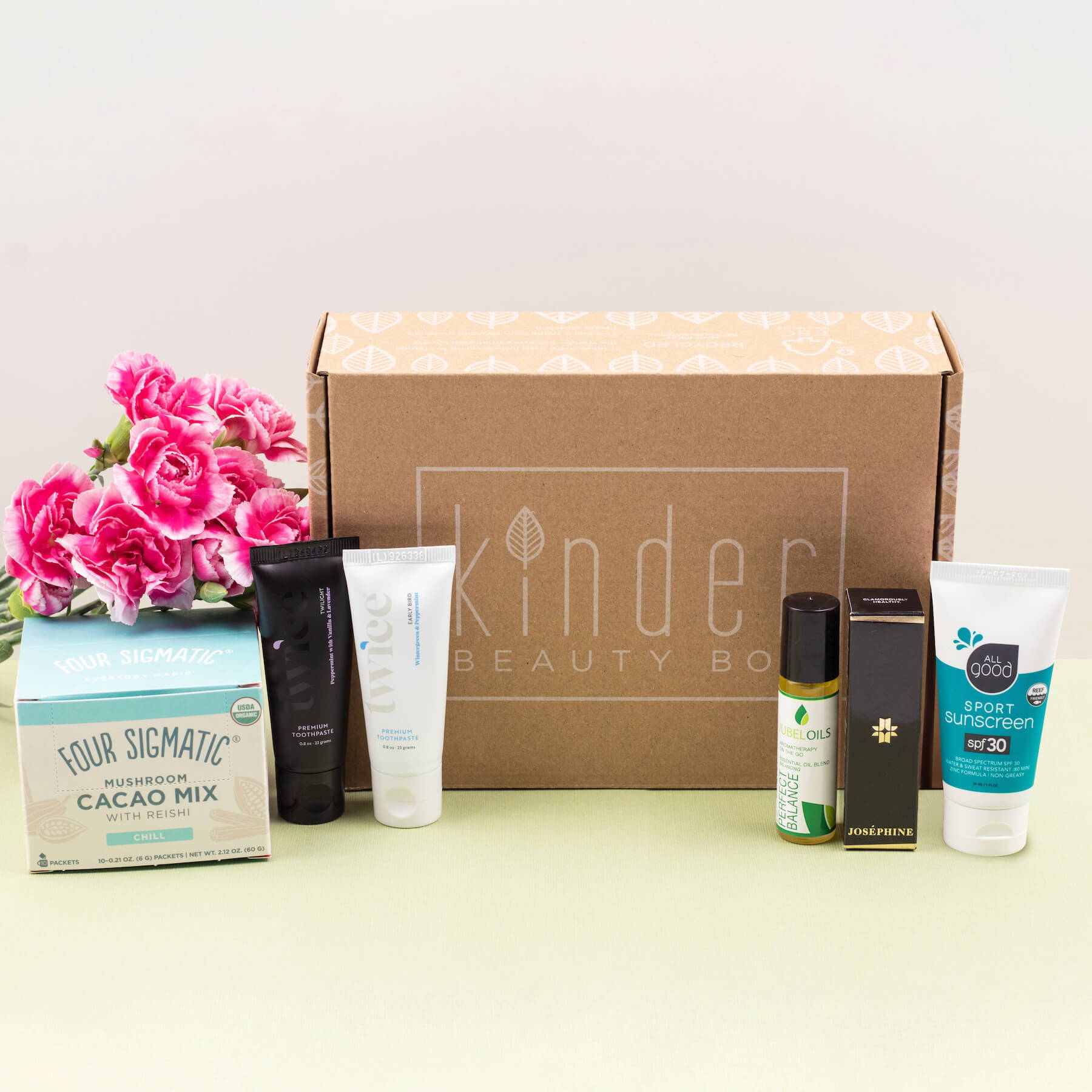 In our Self-Crush collection, subscribers can enjoy five items that will address the often forgotten parts of their self-care routine: a mushroom cacao mix for gut health, an easy-to-use facial sunscreen, a toothpaste duo, an essential oils roll-on, and a bold matte lip.
Four Sigmatic:
Mushroom Cacao with Reishi
Chill with your elevated evening ritual: Mushroom Cacao with Reishi. Swap your nightcap before you head to bed with a good-for-you European-style hot chocolate. Unrefined cacao joins Reishi mushroom which helps to support sleep and occasional stress. Just add hot water for a pre-bed routine that tastes like dessert and feels like a dream.
How To Use: Mix one packet with hot water for European-style hot chocolate. Optional: Add a splash of non-dairy milk for a creamier tasting evening treat.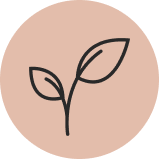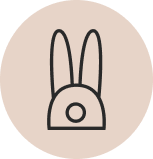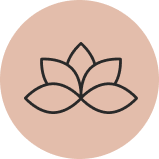 All Good: Sport Sunscreen
Good things come in small packages – like our 1oz tubes of SPF 30 Sport Mineral Sunscreen Lotion. This little tube packs broad-spectrum UVA/UVB protection into day packs, cycling jerseys, ski jackets, and those little hidden pockets in waistbands. Bonus: it goes the extra mile with a commitment to reef-safe ingredients that hydrate and repair skin. Small, but mighty.
Additional Info:
Topical mineral sunscreen for face or body
UVA/UVB broad spectrum sun protection
Oxybenzone-free, made with only Reef Friendly ingredients
Water Resistant (80 minutes)
How To Use: Swipe on sunscreen as the last step in your morning routine to face and body. Let absorb before sun exposure.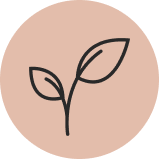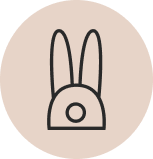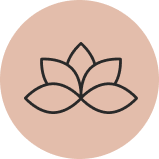 Twice: Duo 2pack Mini Toothpaste
A healthy mouth is a healthy body! Inside Twice toothpaste, three powerful vitamins blend with expert-selected ingredients to keep your mouth in check. It's a multi-tasking, mouth-loving toothpaste that tastes great and works even better. Multi-functional benefits include: whitens teeth, protects against sensitivity, prevents cavities + remineralizes enamel, infused with Aloe and Vitamin A, Vitamin C, Vitamin E, SLS free, balanced 7.0 pH - just how your mouth likes it.
How To Use: We love using a dab of Invigorating Wintergreen to get a fresh start to our mornings and Calming Lavender Vanilla Mint to wind down before bed.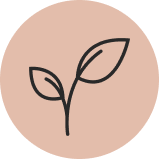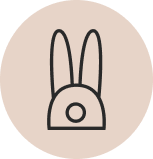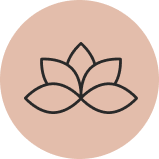 Jubel Naturals: Perfect Balance Roll-On
This 100% natural, cruelty-free, and vegan Perfect Balance Roll-On by Jubel Naturals is made with a thoughtfully curated blend of pure essential oils including sweet orange, white grapefruit, juniper berry, cypress, ylang ylang, rosewood, and neroli. Use throughout the day, applying to pulse points; temples, wrists, and behind the ears, to rebalance and reconnect with yourself in moments of stress and restlessness. The Perfect Balance Roll-On makes aromatherapy easy with its convenient rollerball applicator and travel size, keep in your bag for easy access!
How To Use: Give the bottle a quick shake. Apply by rolling on your temples, wrist, under the chin and on the soles of the feet. Start slow, with a light application and then increase as needed.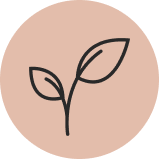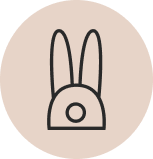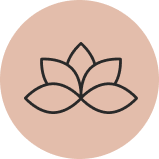 Josephine Cosmetics: Lip/Power The Bold Liquid Lipstick
Luxe. Vibrant. Bold. A natural vegan, powerful velvety matte liquid color enriched with show-stopping pigments. LIP/POWER liquid lipsticks empower the fem within while providing the longest wear. A melange of hi impact natural ingredients makes this lipstick a must-have. Slowly blended with Cocoa Butter, Olive, Rosehip oil and Vitamin E to create a superb moisturizing texture that sits high on a throne between matte & a glossy finish.
MEET MARGAUX: She is the future of pink and this deep fuschia hue does not disappoint.
MEET TIPHANE: She is bold and bright darling red with hints of blue undertones, that works for EVERY skin tone.
How To Use: Trace your natural lip line with color or go a little bolder and swipe beyond your lip line. Ready for a Zoom call or heading out with your mask on, this stuff is mask-proof, really!