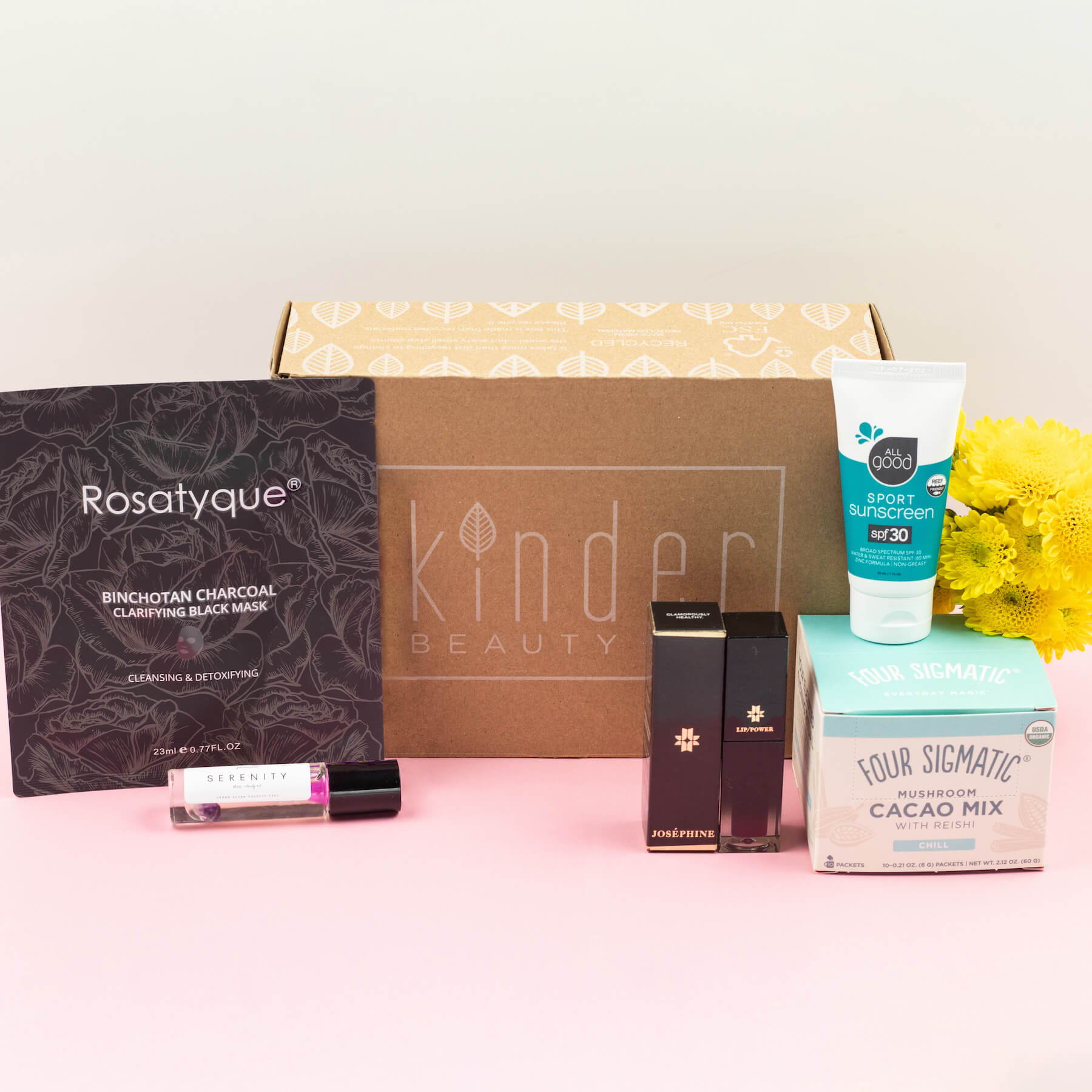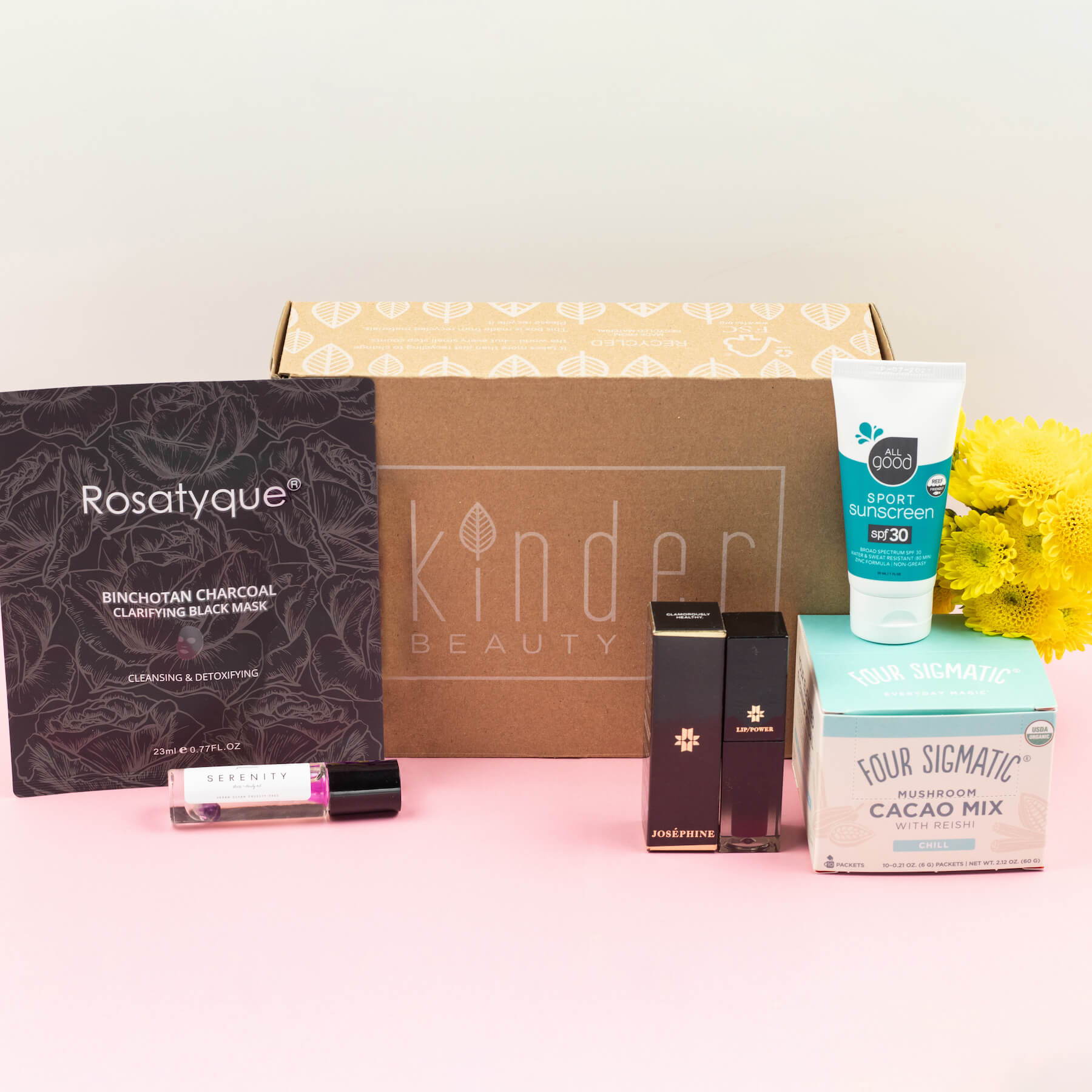 In our Me-Time collection, subscribers can enjoy five items that will address the often forgotten parts of their self-care routine: a mushroom cacao mix for gut health, an easy-to-use facial sunscreen, a charcoal sheet mask, an essential oils roll-on, and a bold matte lip.
Four Sigmatic: Mushroom Cacao with Reishi
Chill with your elevated evening ritual: Mushroom Cacao with Reishi. Swap your nightcap before you head to bed with a good-for-you European-style hot chocolate. Unrefined cacao joins Reishi mushroom which helps to support sleep and occasional stress. Just add hot water for a pre-bed routine that tastes like dessert and feels like a dream.
How To Use: Mix one packet with hot water for European-style hot chocolate. Optional: Add a splash of non-dairy milk for a creamier tasting evening treat.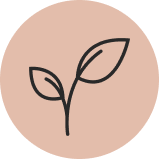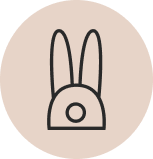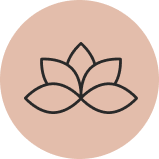 All Good: Sport Sunscreen
Good things come in small packages – like our 1oz tubes of SPF 30 Sport Mineral Sunscreen Lotion. This little tube packs broad-spectrum UVA/UVB protection into day packs, cycling jerseys, ski jackets, and those little hidden pockets in waistbands. Bonus: it goes the extra mile with a commitment to reef-safe ingredients that hydrate and repair skin. Small, but mighty.
Additional Info:
Topical mineral sunscreen for face or body
UVA/UVB broad spectrum sun protection
Oxybenzone-free, made with only Reef Friendly ingredients
Water Resistant (80 minutes)
How To Use: Swipe on sunscreen as the last step in your morning routine to face and body. Let absorb before sun exposure.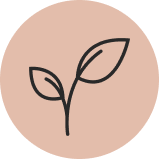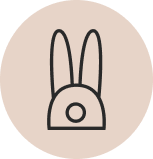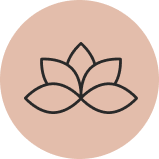 Glaminizers: Serenity Anxiety Oil
Slip away from your feelings of angst with this calming, relaxing blend of essential oils. Ease unsettledness with just seconds of breathing in this aromatherapy oil. Infused with energetically charged Amethyst. Serenity consists of Peppermint, Spearmint, Lavender, & Eucalyptus for a well-rounded, soothing blend that can allow your mind to center in tranquility.
How To Use: Apply to temples, wrists, or anywhere that needs a little reset. After applying, breathe in the relaxing aroma and breathe out any negative energy. Now you're ready for the day.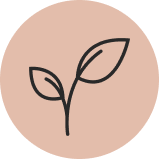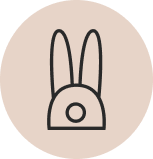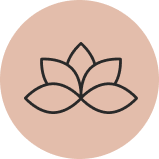 Rosatyque: Binchotan Charcoal Clarifying Black Mask
This sheet mask is perfect for deep cleansing your skin with gentle ingredients and is suitable for all skin types. Binchotan charcoal will deep cleanse your skin and remove the dirt, excess oils and toxins in your skin that build up and can cause acne and breakouts. We have also infused this mask with Rosa Damascena flower water, a natural anti-ageing ingredient which will reduce redness, reduce the appearance of fine lines and will rejuvenate your skin. We recommend massaging this sheet mask when it's on your skin to release more native ions for a deeper cleanse.
How To Use: After cleansing, peel open mask and appy to face, smoothing out any wrinkles in the mask. Leave on for 15-20 minutes. Peel off and rub any remaining serum into skin.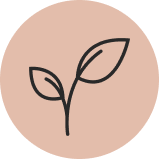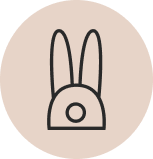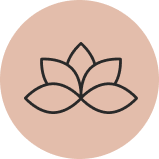 Josephine Cosmetics: Lip/Power The Bold Liquid Lipstick
Luxe. Vibrant. Bold. A natural vegan, powerful velvety matte liquid color enriched with show-stopping pigments. LIP/POWER liquid lipsticks empower the fem within while providing the longest wear. A melange of hi impact natural ingredients makes this lipstick a must-have. Slowly blended with Cocoa Butter, Olive, Rosehip oil and Vitamin E to create a superb moisturizing texture that sits high on a throne between matte & a glossy finish.
MEET MARGAUX: She is the future of pink and this deep fuschia hue does not disappoint.
MEET TIPHANE: She is bold and bright darling red with hints of blue undertones, that works for EVERY skin tone.
How To Use: Trace your natural lip line with color or go a little bolder and swipe beyond your lip line. Ready for a Zoom call or heading out with your mask on, this stuff is mask-proof, really!