Kinder Beauty Presents...

the epic beauty box giveaway
The contest is officially over. Check your email to see if you've won!
to give YOU the most pampering, cruelty-free, clean beauty products there are. Our monthly subscription boxes are valued at up to $165 worth of self-care, beauty, and cosmetics products—but cost as little as $23/month.
We're also all about building a strong community (that's you!), so we're excited to offer you a chance to win one of three absolutely epic Kinder Beauty subscriptions!
You have 3 chances to win...
Grand prize: 6-month Kinder Beauty subscription, packed with over $165 worth of beauty in each box!

1st runner-up: 3-month Kinder Beauty subscription!

2nd runner-up: Enjoy a single Kinder Beauty box, full of the best cruelty-free, vegan, clean beauty items!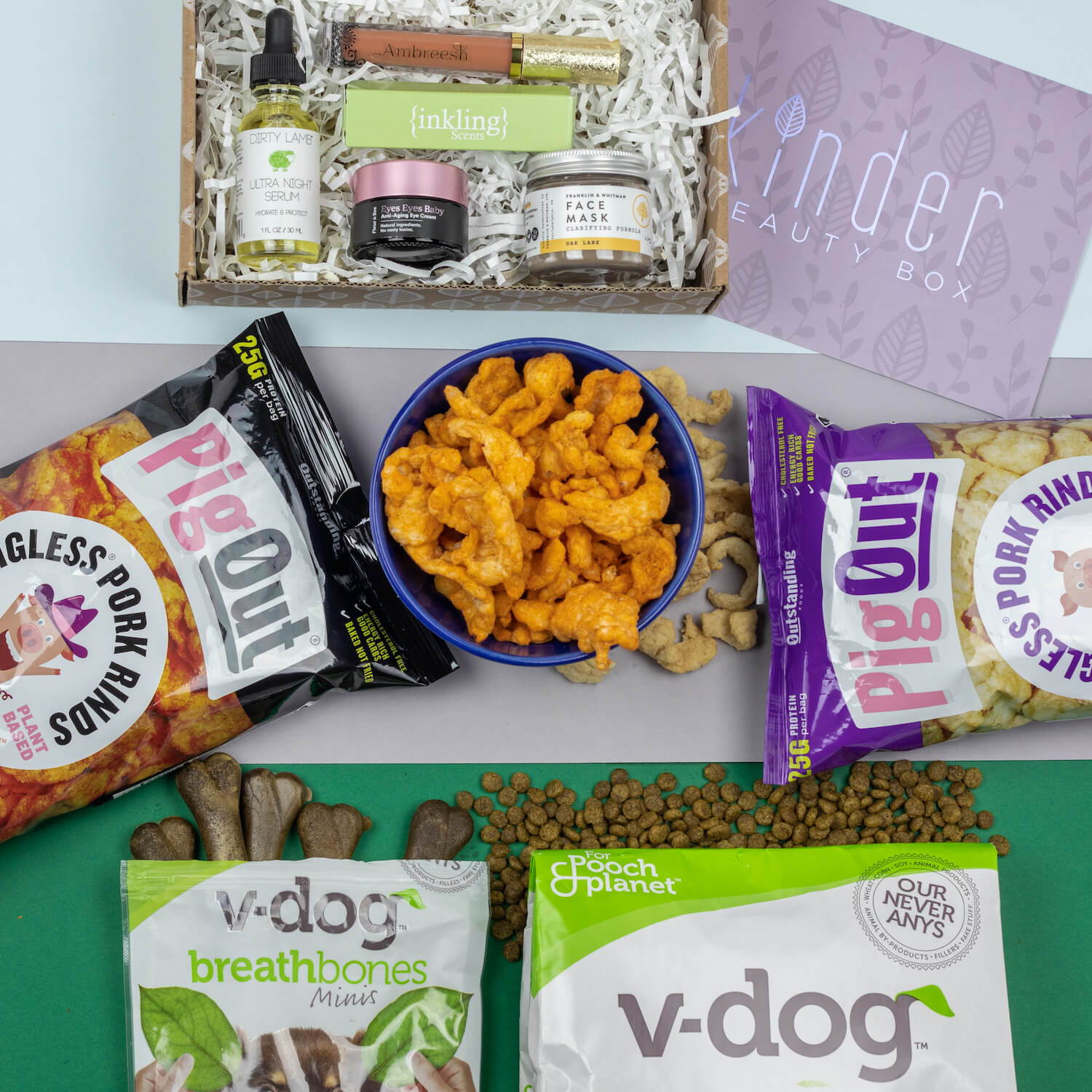 1st - 5th prize winners (5 total):
One Kinder Beauty Box Mystery Bundle ($72 value)

One case of v-dog breathbones dog chew treats ($107.99 value)

One Variety 12-Pack of PigOut Pigless Pork Rinds from Outstanding Foods ($47.88 value)
6-20th prize winners(15 total):
One Kinder Beauty Box ($25 value)

One bag of breathbones dog chews + One bag of wiggle biscuits treats ($23.98 value)

One Variety 4-Pack of PigOut Pigless Pork Rinds from Outstanding Foods ($15.96 value)
See why people are raving about Kinder Beauty