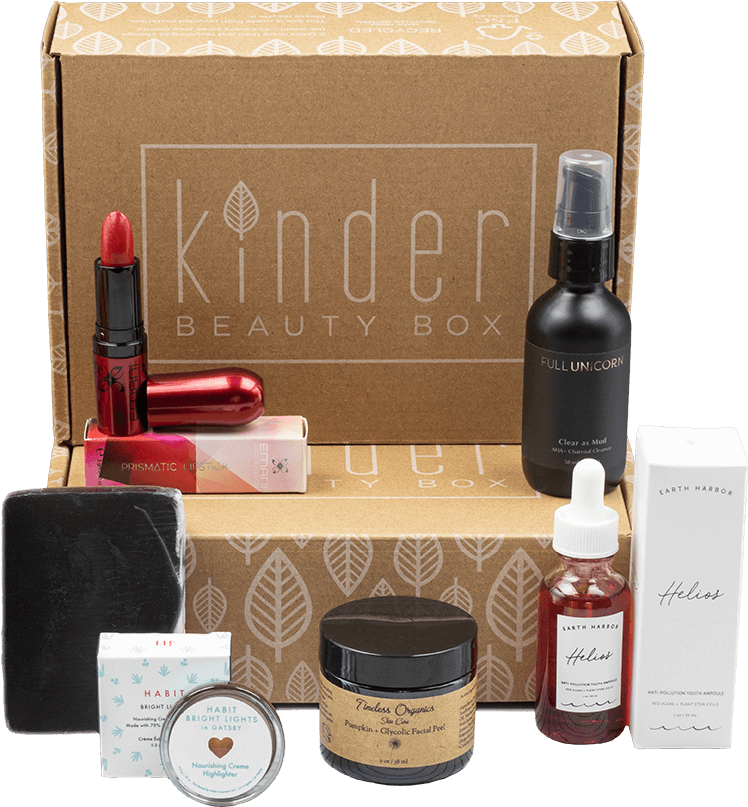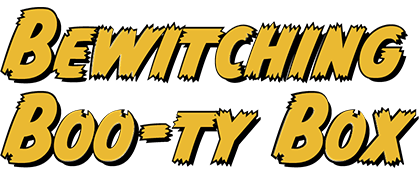 Snag our limited edition spooky Halloween box, guest-curated by actress Lucy Davis.
Total Value: $̶1̶8̶3̶.̶9̶9̶

20% of proceeds will benefit PETA
A portion of proceeds (20%) from the sale of this special Kinder Beauty Halloween collection goes directly towards supporting PETA's vital work for ALL animals, helping them expose hideous cruelty, stop animal abuse, and rescue animals in desperate need. To learn more about all that PETA is accomplishing for animals and to get your FREE vegan starter kit, please visit PETA.org.
Whether you're greeting trick-or-treaters or enjoying a spa night watching your favorite Halloween flicks, this truly epic specially curated box will allow you to have the best of both wicked worlds!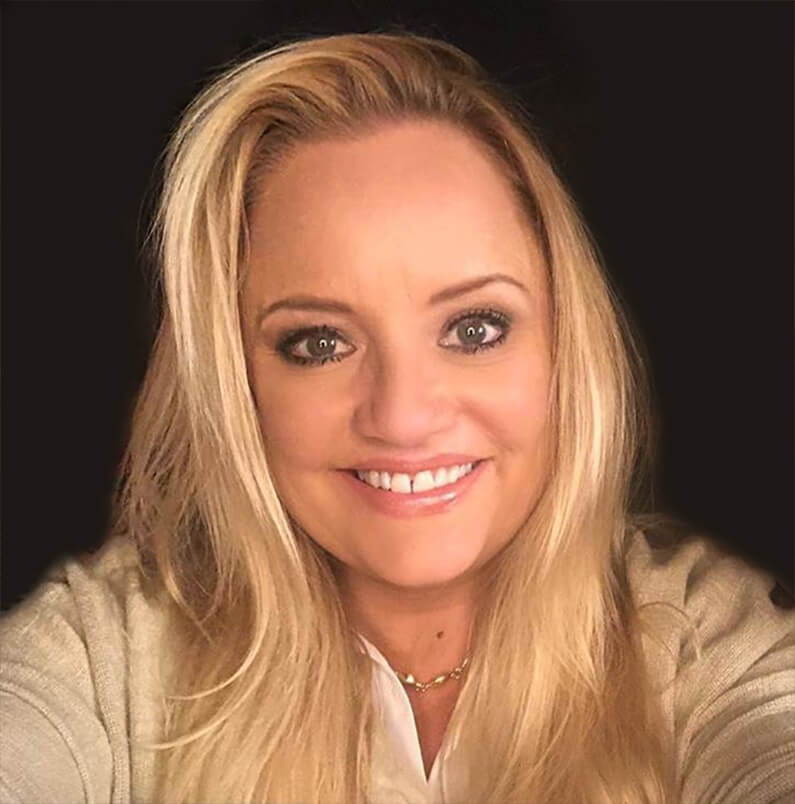 "I'm excited to be teaming up with Kinder Beauty and PETA to bring you The Bewitching Boo-ty Box. 20% of proceeds from this collection benefit PETA's Winter Dog House campaign, which builds and delivers dog houses for animals who would otherwise be chained up and left outside in the cold with no shelter. Help us help animals, while looking and feeling your best."
Kinder Beauty is a 100% vegan, cruelty-free, clean beauty box subscription company co-founded by actresses Evanna Lynch and Daniella Monet. Subscription plans are available for as little $23 per month, and each month members receive at least $75 worth of hand-picked beauty products. Follow us on Instagram, Facebook, and join our Facebook Group.
Vegan, Cruelty-Free, and Clean Beauty
At Least 2 Full-Sized Products per Box
Discover New Brands & Exclusive Deals
Cancel Anytime & Satisfaction Guaranteed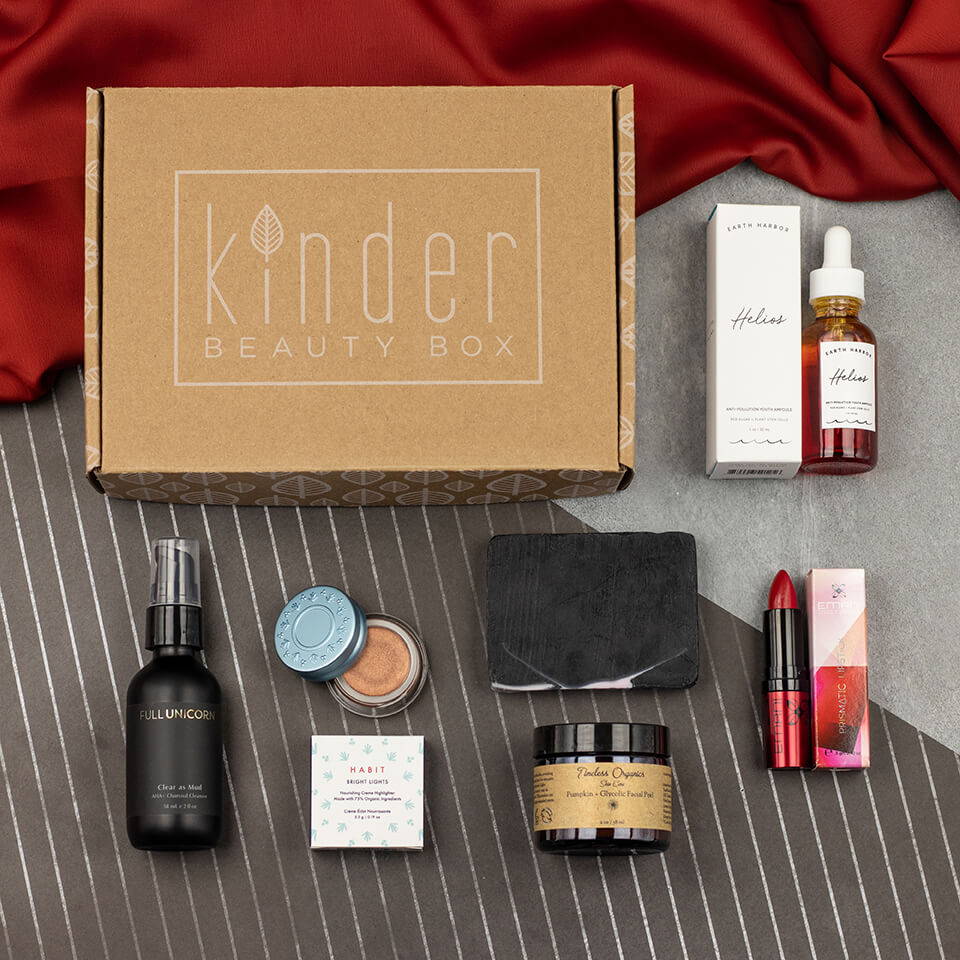 Defend Your Skin Against Dirt and the Dark Arts
with a black charcoal cleanser, black bar soap, a pumpkin facial peel, and an orange anti-pollution treatment. If you're preparing a costume, you'll be the hocus focus of the night with this scary clean golden highlighter and dual tone red lipstick.
Total Value: $̶1̶8̶3̶.̶9̶9̶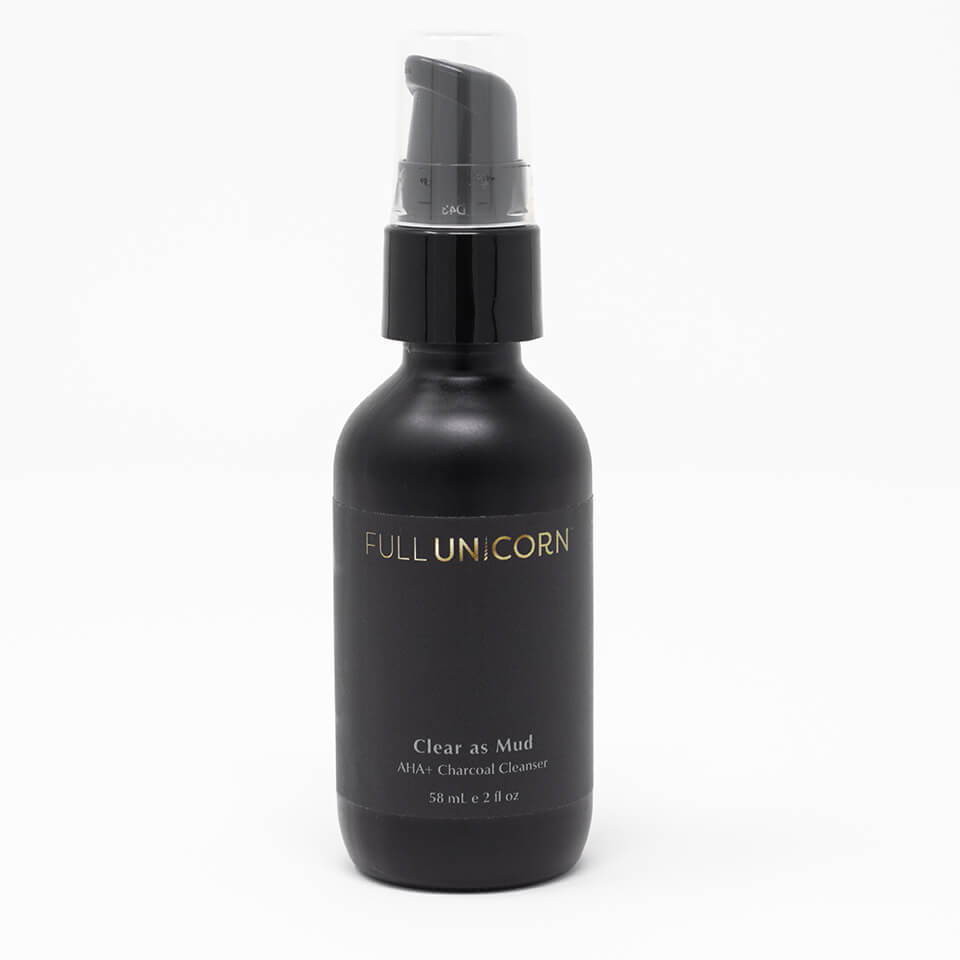 Full Unicorn: Clear as Mud AHA + Activated Charcoal Cleanser
Full Unicorn assertive skin care's Clear as Mud AHA + Activated Charcoal Cleanser is the first step in the Full Unicorn Facial Ritual. Activated charcoal and bergamot gently pull toxins to the surface to unclog pores, reduce blemishes, and improve clarity. Fruit extracted AHAs encourage cellular turnover, fueling your youthful glow. Stand in your power and reveal your inner radiance and resiliency!
Deep cleanse, detox, and prep your skin all-in-one!
Timeless Organics: Pumpkin + Glycolic Facial Peel
Our unique peel is a natural, chemical-free way to improve the look of uneven skin tone, slough away impurities from the skin's surface, and minimize the appearance of fine lines and wrinkles. Organic pumpkin puree, vitamin C, and citrus extracts help to improve the appearance of discoloration, dark spots, and uneven skin tone. In addition, our powerhouse peel is formulated with glycolic acid and sugar cane extract; this powerful combination loosens and lifts dead skin cells and impurities to deliver visible results. Finally, this luxurious product includes bilberry fruit extract to soothe skin and meadowfoam seed oil for unparalleled hydration so that your skin looks and feels soft and smooth. After just one use, uncover a fresh, healthy, and beautifully radiant glow.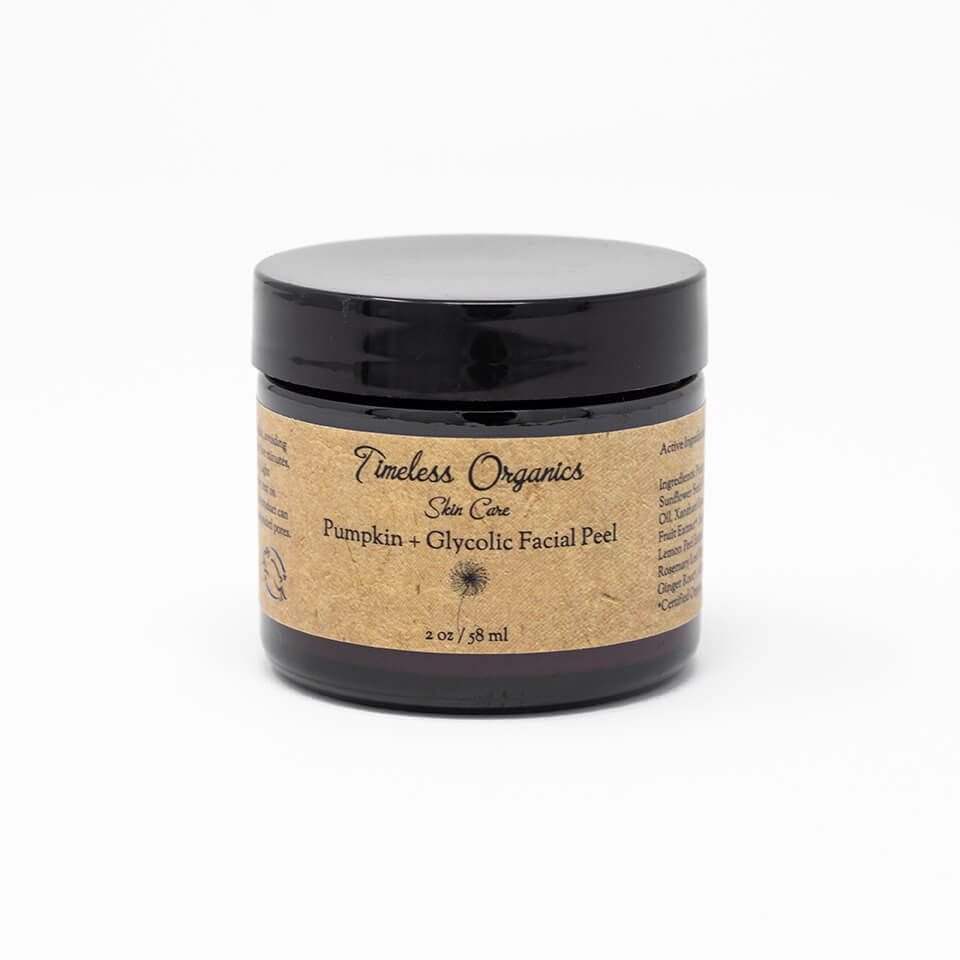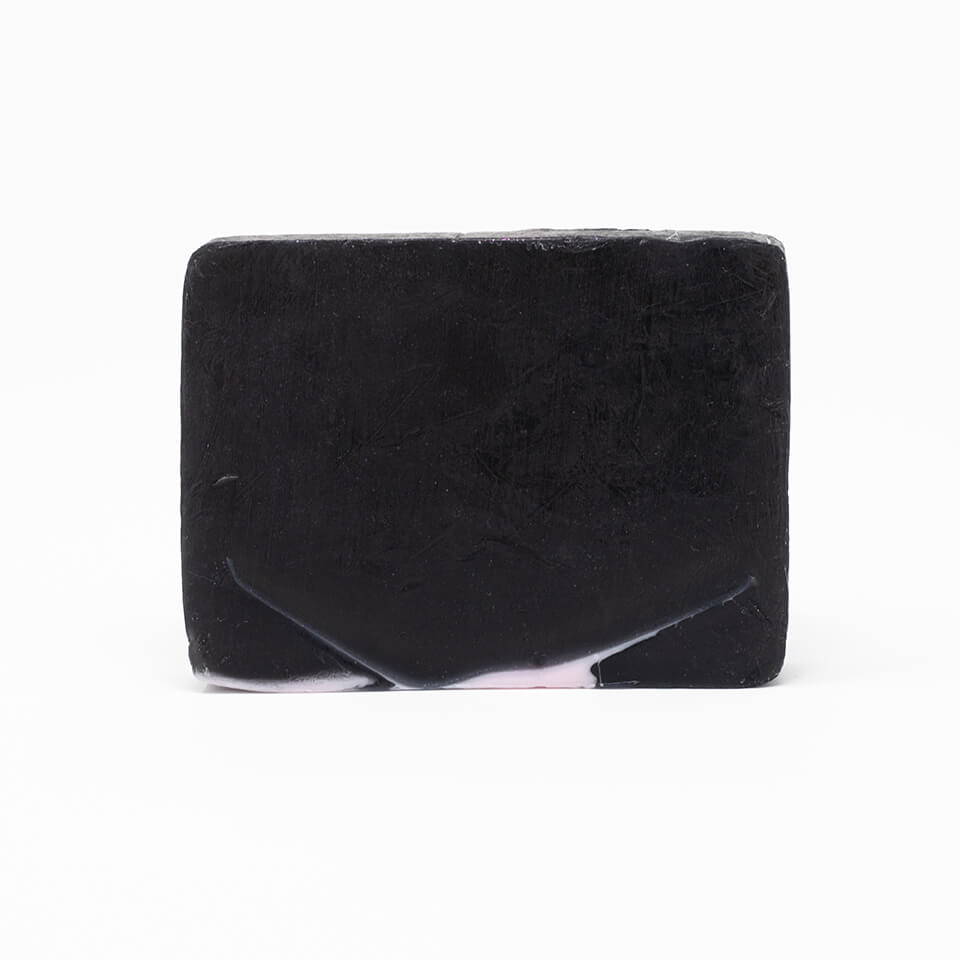 Forest Nymphs Vegan Bath and Body: Mysteria Soap
Forest Nymphs Bath and Body soaps are unique in their creation; each has a specific intention and inspiration behind it. From the botanical gemstone infusions, carrier oils, essential oil blends, and Reiki energy infusion to the colors and the making at the correct moon times, they blend synergistically to manifest a next-level product that's about to become your newest obsession. This is phytotherapy healing for the mind, body, and spirit.
Amp up your shower time with reiki-charged soap.
Habit Cosmetics: Bright Lights Nourishing Creme Highlighter: Gatsby
This is a cream-based highlighter infused with skincare ingredients that enhance your skin with soft-focus illumination wherever you want it. Gatsby is a brilliant copper color with multi-tonal shimmer. Imbued with mega-grains of mica to leave a trail of twinkling light wherever you place it, Bright Lights puts you in touch with your glimmering inner-goddess. It is perfectly blended with a majorly moisturizing, plant-based emollient blend for a silky feel and skin-boosting illumination. As if that's not enough, this is infused with sea buckthorn oil—a glow potion all its own with brightening and antioxidant superpowers. And it's easy to use: Lightly dab a small amount of Bright Lights onto any feature that you want to illuminate, and tap to blend.
Glow like a goddess with this seasonal copper shade.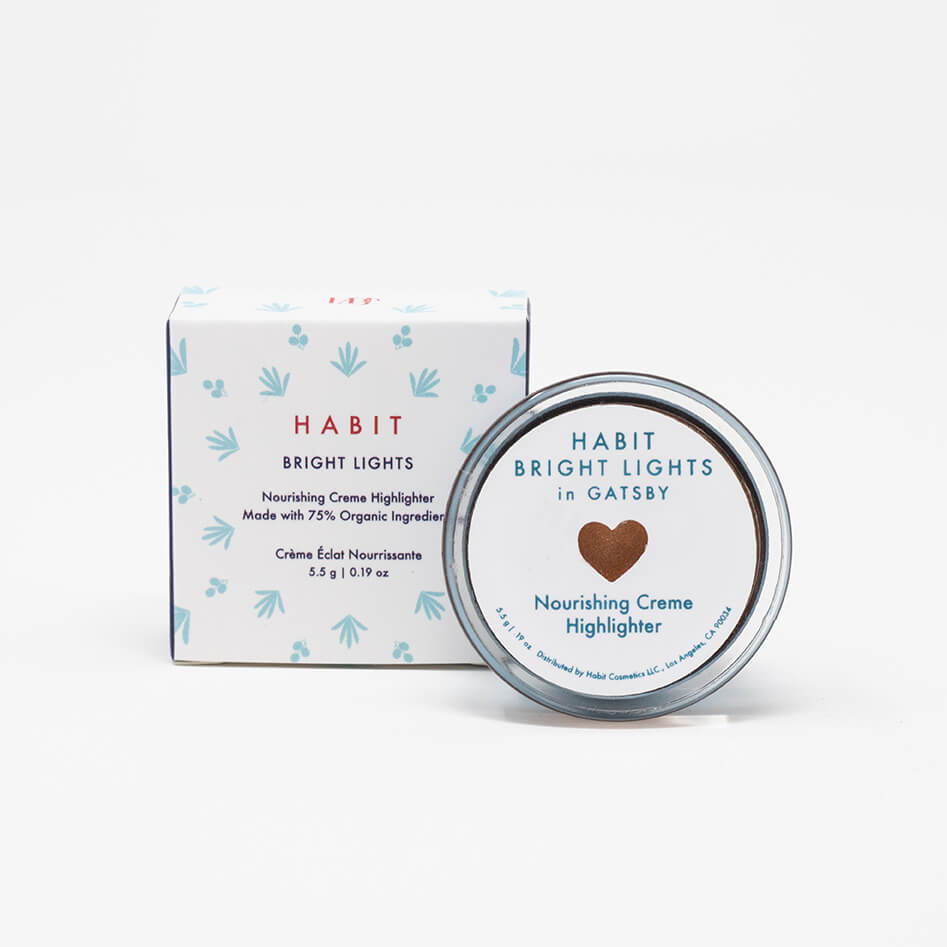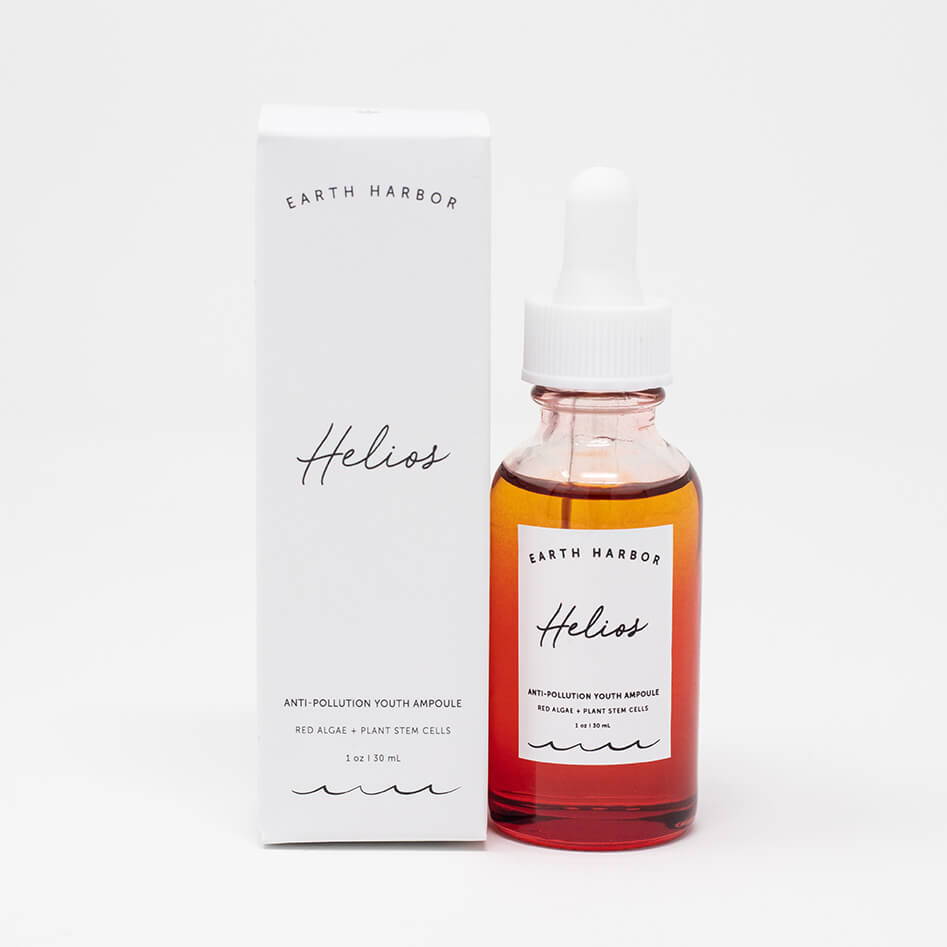 Earth Harbor: Helios Anti-Pollution Youth Ampoule
Named after the powerful Greek deity of the sun, Helios Anti-Pollution Youth Ampoule is an almighty ambrosia brimming with ultra-reparative plant stem cells and a fountain of youth-preserving red algae astaxanthin. Unparalleled in strength for combating pollutants and daily skin stressors, this liquid gold ampoule is a godsend for skin in need of aftersun replenishment, bold defense against the elements, and thriving barrier function. Helios worships your sacred face by renewing skin through stem cell technology, while restoring depleted antioxidants, normalizing your skin's pH, smoothing fine lines and wrinkles, and enveloping you in a sensual ritual with velvety consistency and citrus blossom aroma.
Emani Vegan Cosmetics: Prismatic Lipstick/ Duo Tone Shades (Bewitched or Captivated)
This nourishing lipstick is formulated with vitamin E, sunflower extract, and grape seed extract to keep your lips moisturized and nourished with each wear. Wear each shade alone or layer on both shades. Feeling creative? Get the perfect ombre finish by lining the lips with the darker shade, then use the lighter shade to fill the center of your lips. Made with high-impact pigments for shades as bold as your personality.
Achieve the perfect red lip with this dual-tone red shade.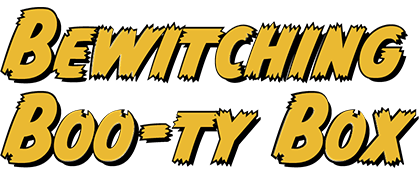 Snag our limited edition spooky Halloween box, guest-curated by actress Lucy Davis.
Total Value: $̶1̶8̶3̶.̶9̶9̶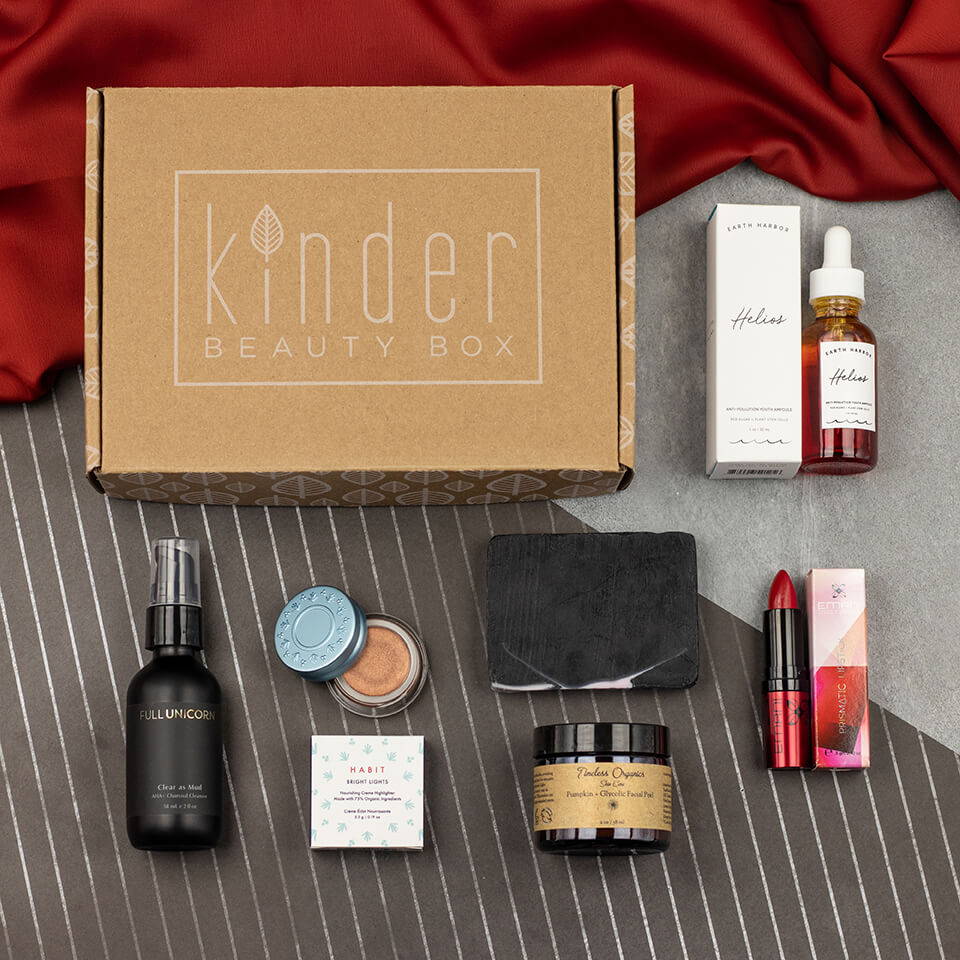 The Kinder Beauty Halloween Collection—the Bewitching Boo-ty Box—is completely sold out! We underestimated demand, but don't be frightened because we have a real treat for you. From now through Halloween, new subscribers (only) can use the code "HALLOWEEN" at check-out to get $10.31 off of new subscriptions.
Happy Halloween, and welcome to the Kinder Beauty community!