Brands We Love
Show Yourself Some Love This Valentine's Day With These Gorgeous Beauty Products
There is no shame in doing something for yourself on Valentine's Day. Whether you have a special someone or not, you deserve some self-care—we all do. Buy yourself that gorgeous bouquet of red roses, splurge on a heart-shaped box of vegan chocolate truffles, and pamper yourself with at least one of these cruelty-free beauty products to look and feel your best. No judgment if that's for a date with your person or a date with your couch—because both are totally necessary. 
1. Me Time Self Love Bundle by Herbivore Botanicals
Valentine's Day is on a Friday this year, which means that you'll have a full week of stress built up. Sprinkle these Himalayan pink sea salts into the bath and melt into a vanilla-scented oasis. After a long soak, dry off and slather yourself with the second product in this bundle—a moisturizing body oil that is sure to sooth away that passive-aggressive comment your co-worker made earlier that day.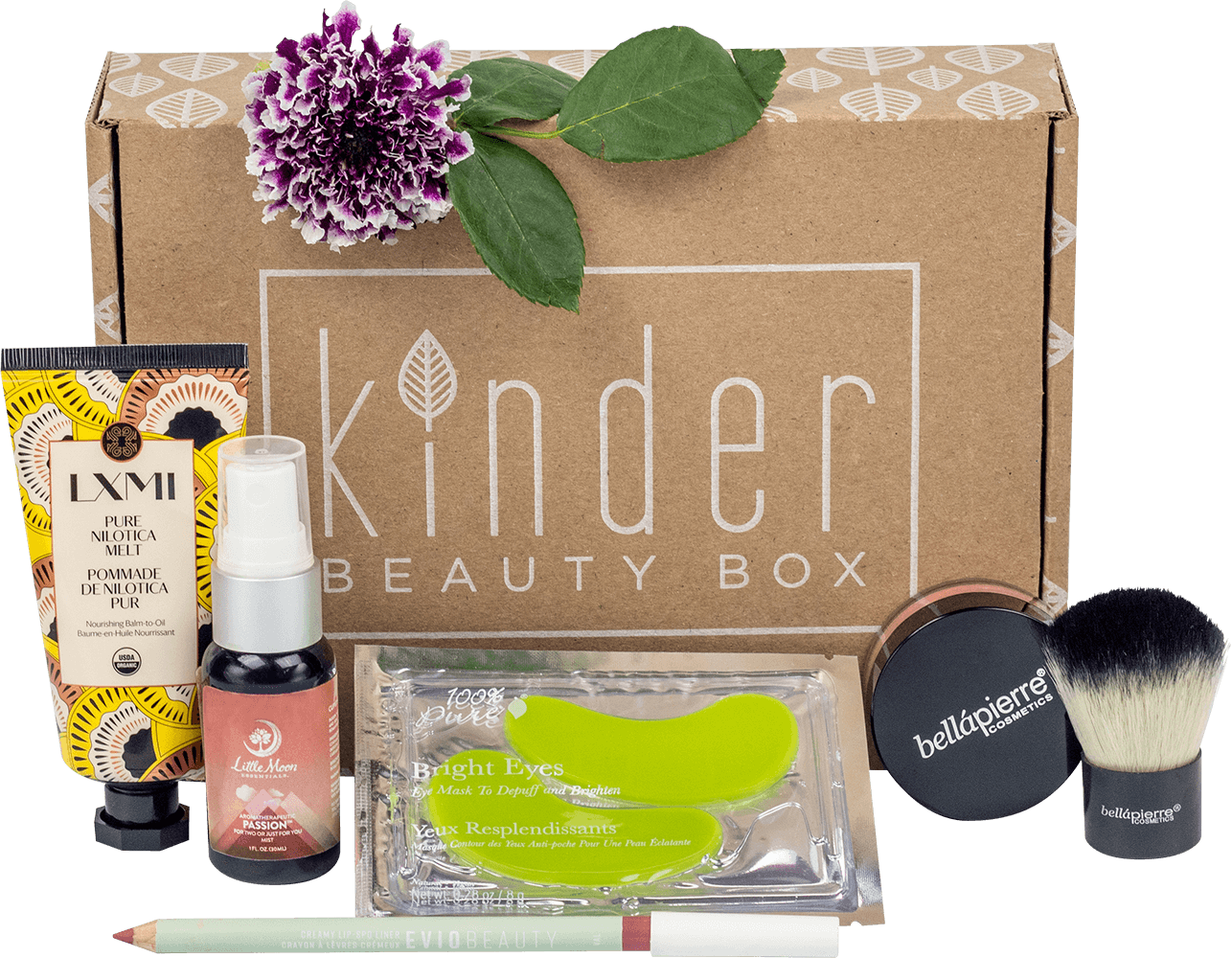 Get the #1 Cruelty-Free Beauty Box delivered to your door every month. Plans starting as low as $23/mo.
Cruelty free, vegan beauty
2. The Love Duo by NCLA Beauty
Who says a woman over a certain age shouldn't have hearts on her nails? It's time to have some fun with nail art again. This gel-like polish set includes Sheer Pink Cream as the base and Mix Heart Glitter for the topcoat. Sure, you might get a lot of compliments from eight-year-olds, but we think they have great taste! 
3. Beauty Chocolates by Sakara Life
Unless you're allergic—in which case, we feel for you—chocolate is a must on Valentine's Day. Before you settle for your usual bar, check out these chocolatey morsels that promise to do more than please your palate. A daily dose of beauty chocolate can improve your skin's moisture, texture, and elasticity within two weeks thanks to the plant-based collagen. So don't forget to take your chocolate—it's good for you!
4. Woodwick Candle by Whiskey and Wicks
Before starting any pampering session, it's essential to set the mood. Do so by lighting up a scented wood wick candle. Unlike most candles with a cotton wick, wood wicks burn from a piece of wood which creates a soft and cozy crackle—just like a fireplace. This small-batch vendor churns out a wide assortment of scents—from Grandma's Cookies to Bottle of Bubbly—but we love the Wedding Cake candle! 
5. Hottie Massage Bar by LUSH
In need of a massage? Don't rely on a significant other or a professional—this spiced vanilla bath bar is all you need to get the job done. The molded bar is made with jojoba oil, cocoa, and shea butter to melt into skin while also providing a firm surface to really work out those kinks. It might require a bit of tough love, but once you soothe away those knots your body will thank you. 
6. Brittish Rose Body Butter by The Body Shop
This is the product for those who hate lotion. It's lightweight, non-sticky, and soaks almost immediately into your skin. The rose scent is subtle but strong enough to negate the need for perfume. Slather up and treat your dry winter skin to some much-needed hydration. 
7. Foot Soak by Chagrin Valley
Beauty isn't just about the face—your feet need some love, too. Scrub away cracks and smooth over calluses with this one-two combo. Start with the Salts & Herbs Foot Soak to soften rough skin then smooth over those heels with the Loofah Pumice Foot Soap. We're all about practicing beauty from head to toe! 
Tanya Flink is a writer and fitness enthusiast living in Orange County, CA.
Restore Your Self-Care Routine with KND
Find more kindness in self-care with the ultimate clean beauty & wellness experience delivered right to your door once per season.
Get KND Holiday Edition