Brands We Love
7 Vegan and Cruelty-Free Perfumes to Snag a Date for Valentine's Day
Still looking for that special someone to split a delicate vegan chocolate soufflé with on Valentine's Day? Dab on a few drops of the right perfume and your soulmate may come running. We've found a vegan and cruelty-free product for every personality—from floral to sweet to sultry. Note: while we can guarantee that no musk or other animal products are used in these fragrances, we can't actually guarantee a soulmate. But here's hoping! 
1. Aromi
If you don't have a solid perfume tin in your purse, you need one—stat. Think of it like a pack of gum or mints—you keep your breath minty fresh, you might as well touch up your "natural" scent during the day as well. These convenient tins of solid perfume stash easily in the smallest of clutches or pockets—allowing you to apply whenever you need to refresh. Aromi produces over 15 different scents, but we particularly love the Flirt—a head-turning blend of pear, lime, peony, vanilla, sandalwood, almond, and amber.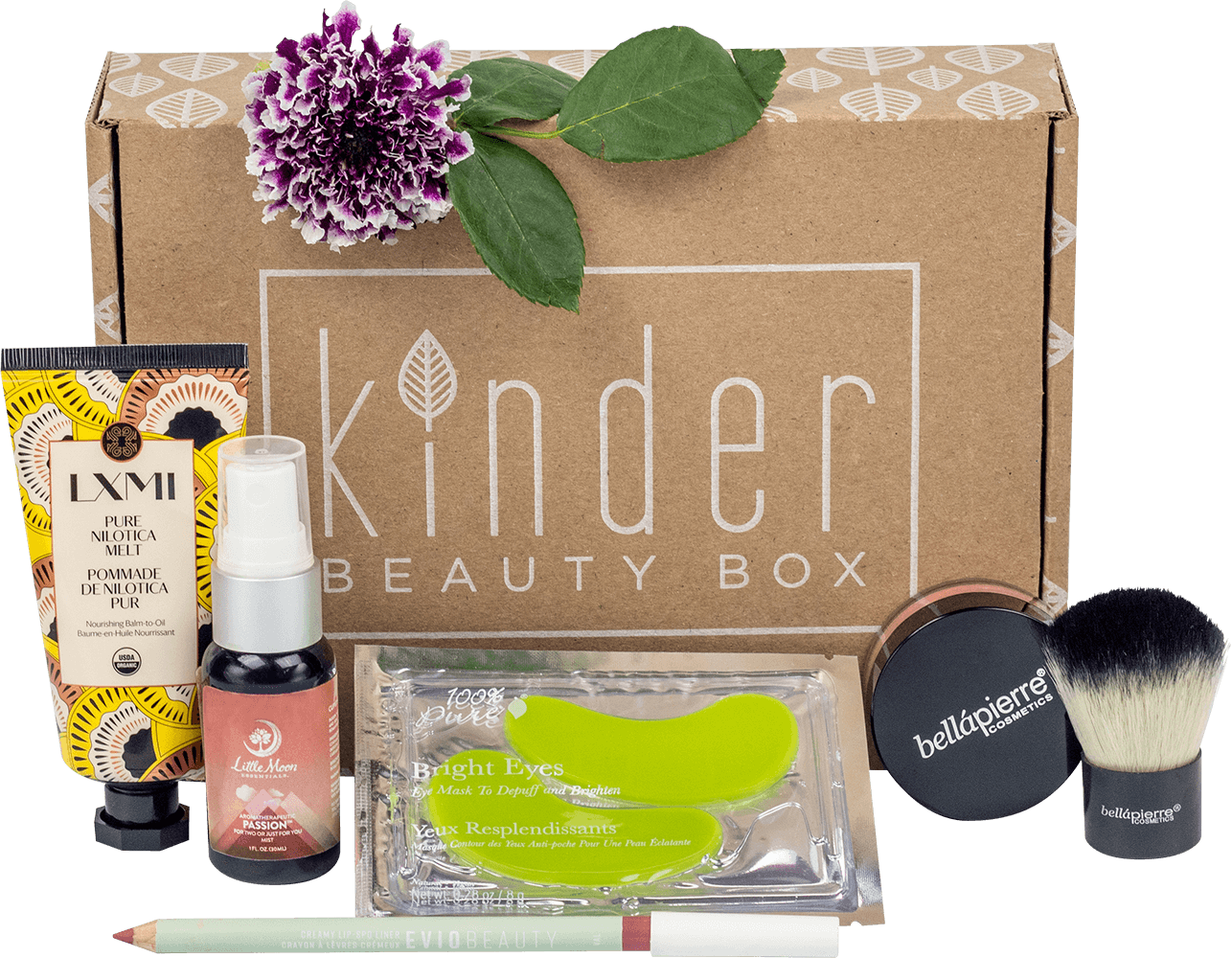 Get the #1 Cruelty-Free Beauty Box delivered to your door every month. Plans starting as low as $23/mo.
Cruelty free, vegan beauty
2. Valeur Absolue
This über-clean French perfume company is the embodiment of Chanel—if Chanel didn't include the glandular secretions of male animals in their products (yep, that's what musk is … ew). Valeur has created a perfume for every feeling, because according to its founder, a scent can embolden you to take on a specific persona. To turn on the charm, we highly recommend Rogue Passion and Sensualité. The first evokes woodsy top notes with lingering ylang-ylang; the later is a floral-forward scent with woodsy back notes. Either way, when people ask, you're free to tell them it's just the way you smell, naturally. 
3. Skylar
Purchasing perfume online can be a gamble—which is why this vegan fragrance company created a sampler palette. The collection includes all six intoxicating eau de toilette sprays in 0.05-ounce bottles. Once you find the one you love, use the $20 gift card included in the box to purchase a full-sized bottle. While most of the scents lean toward floral and citrus, we've become obsessed with the Arrow—a seductive scent of midnight jasmine, patchouli, and vanilla. 
4. Clean Beauty Collective 
Looking for a bit of extra credit? Not only is this fragrance company dedicated to creating cruelty-free and vegan products, but it's also eco-conscious and focused on sustainability. The substantial collection of scents includes something for everyone—from floral and musky to warm and cozy. To entice your date to kiss you already, spritz on the White Fig & Bourbon or Sueded Oud—which the company describes as "intensely evocative."
5. PHLUR
Afraid of buyer's remorse? This perfumier gives all of its customers the option of choosing three mini-samples to try before purchasing a full-sized bottle. However, if you already know what you like, go ahead and add it to your cart. For Valentine's Day, switch up your go-to fresh and clean scent with the Siano—an exotic blend of green pepper, ylang-ylang, mimosa, and cognac. 
6. Defineme
Let your inner Disney princess shine through with this special edition Ariel perfume. The layered fragrance showcases forward citrus and floral notes with an undertone of beachy sandalwood, coconut, and driftwood. Find your legs, strut your stuff, and your Prince Eric will surely come. 
7. by/Rosie Jane
These scents are so subtle yet thoroughly captivating—one can't help but get closer to truly experience the fragrance. Invite that special someone to lean in by dabbing a bit of the Tilly scent directly behind your earlobes. The perfume beckons scents of citrus, bergamot, sandalwood, and vanilla for a sweet, luscious, and woodsy scent that's impossible to resist. 
Tanya Flink is a writer and fitness enthusiast living in Orange County, CA.
Restore Your Self-Care Routine with KND
Find more kindness in self-care with the ultimate clean beauty & wellness experience delivered right to your door once per season.
Get KND Serenity Edition